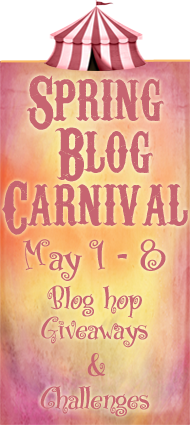 Congrats to Maria (pronounced Mariah)
We are happy to be participating in this virtual blog carnival! Since I'm big, round and pregnant this is the ONLY carnival you are going to catch me at this summer! Up for your "carny" little eyes is...
Afterlife (ARC) by Claudia Gray
.
Follow us on GFC, Twitter, or Facebook
Comment on ANY book review for multiple entries (1 extra entry for every comment)
Total your points, leave a comment and email!
Giveaway is open for US residents only.
Be sure and visit all the blog "booths" participating in this carnival, for a complete linky list click
HERE
.